Recipes
Dutch Chocolate Milk makes any recipe ridiculously delicious!
Dutch Chocolate S'mores Brownie Bars
makes the world's most divine delicacies!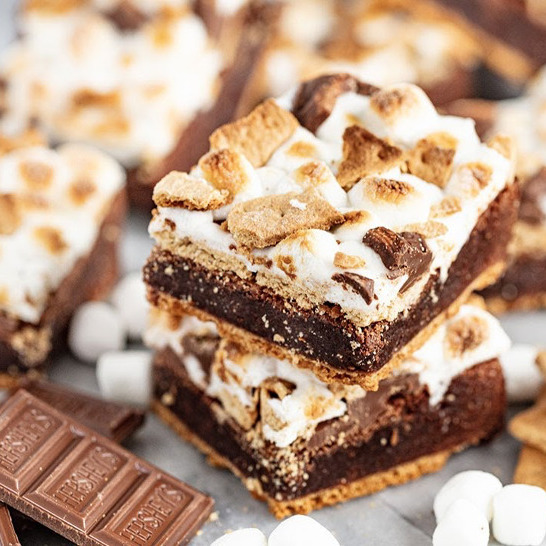 Dutch Chocolate S'mores Brownie Bars
INGREDIENTS
Non-stick Cooking Spray
1 (18 oz) package of Fudge Brownie Mix
Eggs and Oil, as called for on the packaging
Borden Dutch Chocolate Milk
Graham Crackers
3 cups Mini Marshmallows
2-3 Milk Chocolate Bars, broken into small pieces
DIRECTIONS
Preheat your oven to 350°
Begin by spraying a 13inx9in baking or brownie pan with cooking spray or lining it with aluminum foil.
Line your pan with graham crackers, edge to edge, as this will make for a nice and crunchy crust.
Mix the brownie batter according to the package directions, but substitute the water with Borden Dutch
Chocolate Milk.
Spread brownie mix evenly over crackers.
Bake for 25-28 minutes.
Remove brownies from the oven and sprinkle with marshmallows, milk chocolate bar pieces, and some broken graham crackers.
Bake another 5-10 minutes, or until marshmallows are slightly puffed. If you want that golden brown coloring, put your broiler on for a few minutes. If you use the broiler, be sure to watch them the entire time so they don't burn.
Allow brownies to cool.
Add crushed graham crackers for added texture.